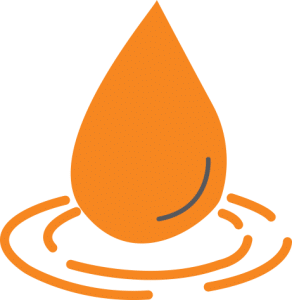 We provide a wide variety of turnkey water resource services to our federal, state, & local governments & private clients.
Gredell Engineering provides a wide variety of turnkey water resource services to our federal, state, and local government and private clients.  These services include: streambank stabilization: stream and watershed assessments, stream and corridor restoration; natural and hard engineering solutions; wetland delineation and mitigation; stormwater best management practices, detention, and hydraulic/hydrology assessment and design; anti-degradation studies; National Environmental Policy Act (NEPA) and Environmental Impact Statement (EIS) analysis; wildlife and biological studies; native plantings and vegetation management.
STREAM MANAGEMENT
At Gredell Engineering, we understand that stream ecosystems result from dynamic interactions among water, climate, geology, vegetation, and human influences.  We then consider the five basic characteristics – water quality, habitat structure (including channel dimension, pattern, and profile), flow regime, energy source, and biotic interactions, and apply these to your stream management project.
Stream Management Services
Stream Assessments
Fluvial Geomorphic Analysis
Stream Corridor Restoration
RIPARIAN MANAGEMENT
Gredell Engineering's watershed projects range in scope from supporting development of the stream management assessment to developing best management practices (BMP) in watersheds of a few acres.  Through an integrated watershed approach, we can manage stormwater quantity and quality, protect life and property, and safeguard infrastructure while allowing development opportunities and restoring and maintaining ecological health, integrity, and biological diversity in the watershed.
Riparian Management Services
Biological Inventories & Assessment
Riparian Classification
NATURAL RESOURCE MANAGEMENT
A full-service engineering and consulting firm, Gredell Engineering provides natural resources management support to federal, state, and local agencies, and private landowners.  We furnish outstanding support through access to strong local technical resources.  Gredell works to create sustainable solutions to meet our clients' needs.
Natural Resources Management Services
National Environmental Policy Act (NEPA) Documentation, Assessments, & Impact Statements
Ecological Surveys
Natural and Heritage Resource Studies
Habitat Monitoring & Mitigation Plans
Social/Economic Studies
FLOODPLAIN STUDIES
Gredell Engineering staff have successfully completed Digital Flood Insurance Rate Map (DFIRM) and Flood Insurance Study (FIS) reports.  Our water resource engineers have extensive knowledge in hydrologic/hydraulic studies, watershed assessments and floodplain analyses.  We also have extensive expertise in river mechanics, waterway opening studies and scour analyses.  Drainage evaluation expertise includes complex storm drains, multi-cell culverts, roadside ditches, outfall stabilizations and stream diversions.
Flood Studies Services
Modeling
Permitting
Federal Emergency Management (FEMA) Letter of Map Revision / Letter of Map Change (LOMR / LOMC)
WETLAND MITIGATION RESTORATION, & PERMITTING
Our staff have successfully completed dozens of innovative wetland projects for a variety of private and public sector clients—including municipalities, private developers, and the U.S. Army Corps of Engineers (Corps).  We can support aspects of developing sites, stormwater management plans, habitat restoration, and ecosystem-based approaches to surface water management involving wetlands.  We have successfully performed site assessments, habitat evaluations, and species surveys on hundreds of properties containing wetlands under federal laws, regulations, and guidelines of the U.S. Corps of Engineers, U.S. Fish and Wildlife Services, U.S. Environmental Protection Agency, and other state, local, and federal agencies.
Wetland Mitigation, Restoration, & Permitting Services
Wetland Delineation
Wetland Mitigation
Wetland Design
Wetland Creation
Wetland Mitigation Banks
LAKE MANAGEMENT & RESTORATION
Gredell Engineering is committed to preserve, manage, and restore our natural resources—including lakes.  This commitment extends from our partnerships with various citizen groups to our work with clients.  Gredell Engineering staff has performed field investigations of existing lake systems to identify potential areas for restoration.  Typical investigation tasks include:  sediment generation, transport, and exploration study; site surveys of vegetation and features; preliminary sampling and testing of water; preparation of conceptual plans; hydrologic and hydraulic analyses; and detailed site bathymetric surveys, sediment surveys, and sediment analytical testing.
Lake Management & Restoration Services
Sedimentation & Pollution Studies
Sedimentation Removal Plans
Vegetation Studies
Lake Management Plans
Lake Inspections
Lake Restoration Designs & Construction Oversight
Streambank Stabilization:
Evaluated streambanks for erosion that compromised the capacity of the downstream water supply (Lake Perry Reservoir) and eroded farm fields. Over 40 sites have been assessed, surveyed, designed, permitted and successfully constructed. Over 15 miles of streambank and over 150 acres of riparian habitat have been restored.
Digital Flood Insurance Rate Map and Flood Insurance Study:
Gredell Engineering staff successfully completed a Digital Flood Insurance Rate Map (DFIRM) and Flood Insurance Study (FIS) report for Butler County, Kansas, the largest county in Kansas.  Hydrologic analyses were completed for approximately 1,065 square miles of flooding sources with greater than one square mile of drainage area.  Peak flood discharges were calculated for the one-percent annual chance storm events for all streams with drainage area greater than one square mile.  Hydraulic analyses were performed with modeling that includes the one-percent annual chance storm events, based on peak discharges computed in the hydrologic analyses.  Cross section and field data were used to perform the hydraulic analyses.
Lake Shoreline Stabilization:
Gredell Engineering staff successfully prepared engineering design, plans, and specifications for the stabilization of an approximately 900-foot section of shoreline on the edge of Thomas Hill Reservoir that was being undercut by wave action.  The design also included a jetty to protect a marina cove.  Prepared base mapping for the project, identified the geometry of the slope failure zone and subsurface conditions critical to design and construction, and prepared construction documents for bidding purposes in order to complete the stabilization work with limited construction oversight.