GREDELL Engineering Resources, Inc.
Ribbon Cutting Ceremony
with Jefferson City Chamber of Commerce Ambassadors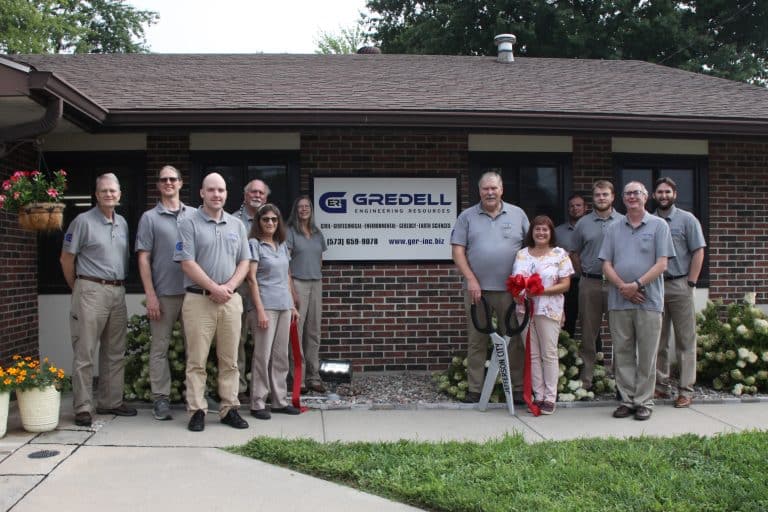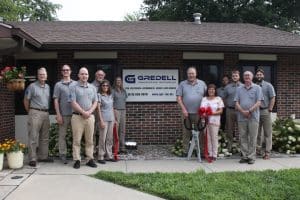 After 22 years of business, GREDELL Engineering Resources, Inc. decided it was time to update our brand and logo to celebrate the continued success of the services that we have provided since 2001, as well as to celebrate our current staff, who we have become and who we want to be!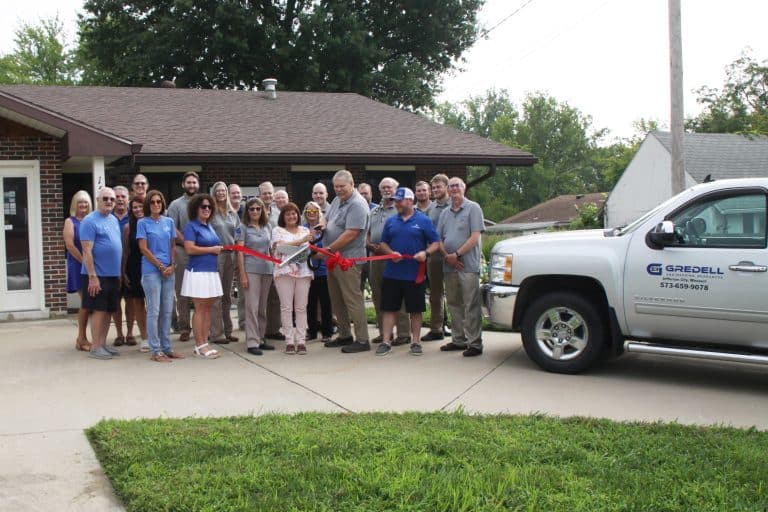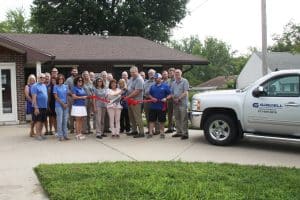 We began the internal process of gathering input from our staff in late 2022 and engaged Firehouse Design Studio to help us put our ideas onto paper.  In the spring of 2023, we finalized our new logo and firm insignia.  In April 2023, we began displaying our logo on our emails and social media (LinkedIn and Facebook).  This summer we worked with Excalibur Signs and Decals to get the decals on our company vehicles changed over.  And finally, our new, overhauled website went live, and we installed a new sign on our office building!
As our logo implies, we are learning to call ourselves GER, although undoing 22 years of 'Gredell Engineering' is going to take some time and a few 'misspoken' moments!  We still live up to 'When Experience Counts, Count on Us!', and we also have the 'Technical Know-How for Your Project', as our website displays!  If we don't have the experience or expertise you need, we will lead you to a reputable firm with the skills needed to help you.
Our commitment remains the same – to provide the best service to our clients, the best protection of our resources, and the best outlook for the future of our clients and our staff.  We will always answer the phone, so please call and our helpful and courteous staff will get you to an expert who can either answer your question or offer suggestions for your next call!
Thanks to all our clients, friends, partners, and peers who have helped us get this far!  Stop by any time to talk!  Or come to our annual Open House on October 4, 2023!